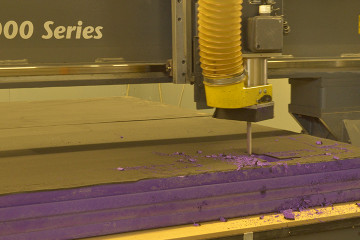 Protechnic have been designing and manufacturing bespoke protective foam inserts since it began manufacturing custom flight cases which is now over 30 years ago.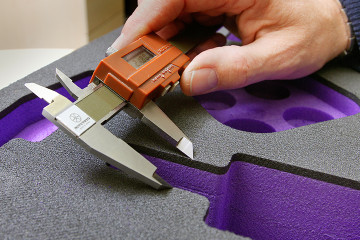 Our design engineers use the latest Solidedge 3D CAD software to build complex models and assemblies, ready for design and construction to maximise the protection to your products.
Why Choose EXOcase?



6 TIMES STRONGER THAN TRADITIONAL FLIGHT CASES
Inspired by nature's beetle tank, the stag beetle. The initial concept of utilising an outer skeleton for toughness at the point of impact was first conceived by Protechnic in 2009. Since then the product has been through many design reviews, field trials and has undergone extensive military testing.



 IP *6 RATED / Mil-Spec 81-41
The EXOcases™ unique Exo-skeletal design ensures maximum protection of high value instrumentation and sensitive equipment during storage and transportation.



 
HIGHLY CUSTOMISABLE UK MANUFACTURING 
The beauty of the EXOcase is that it is both tough and fully customisable to meet your needs. Custom sizes, varying interior designs ranging from foam inserts to custom fittings, various coloured panels and branding configurations can be chosen.
Who We Are?
Protechnic Ltd are a UK based manufacturing company. They have been designing and manufacturing cases and protective foam inserts to supply to British Industry for over 25 years. Led by an innovative owner, a talented team of engineers and a lean manufacturing ideology, Protechnic has positioned its business and products to be competitive through clearly defined differentiators within the diverse and fragmented 'case and protective packaging' market.
One Case Doesn't Fit All, One Company Does...
Our Clients